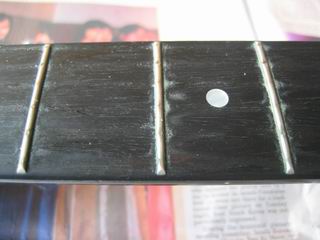 Here's another '02 Taylor with worn frets. The subject guitar is their 310 model. As per the earlier 614-CE model, only the 1st 8 frets will be replaced with Taylor supplied fretwire.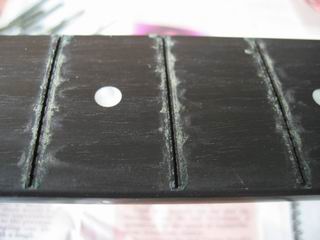 The frets are removed without any incident.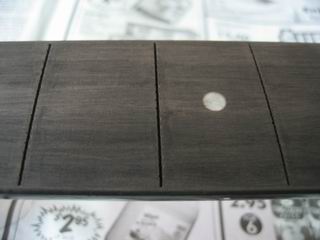 The fingerboard is now perfectly levelled, finish sanded, fret slots cleaned up. We're ready to fret.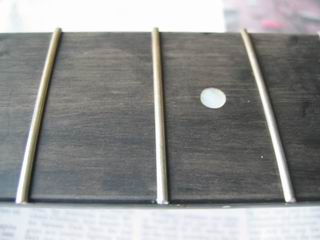 The neck is fretted and fret ends cut almost flush with the edge of the fingerboard.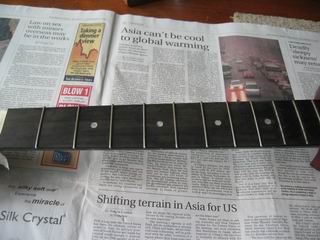 Notice the new frets are flush with the edge of the fingerboard while the original frets are seated slightly away from the fingerboard edge. This is due to the expansion of the fingerboard.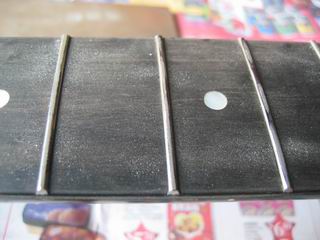 Thanks to the immaculate prep work prior fretting, a light fret dress would suffice.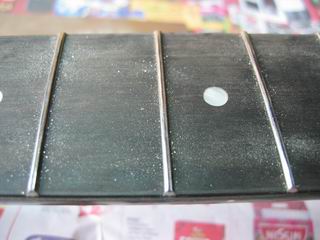 The frets have been crowned and lightly rounded to remove any sharp edges.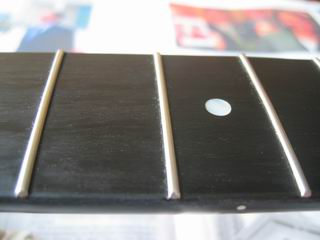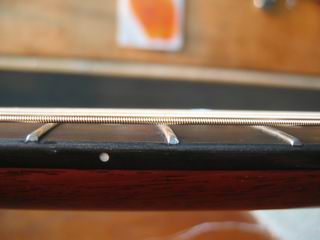 The guitar's strung and she plays like new.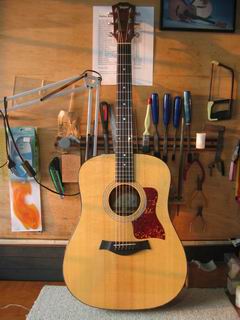 The guitar with new frets and ready to go.