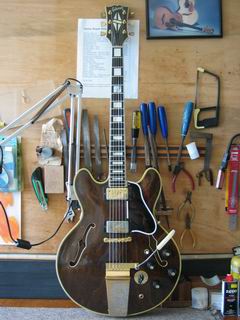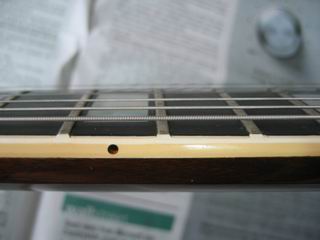 The original frets on the subject '71 ES-355TD are dressed too low for comfortable playing and bending. A re-fret is in order and the owner of the instrument chose to go with my preferred and highly recommended fretwire, which is 0.010" narrower than the very popular Dunlop 6105 fretwire.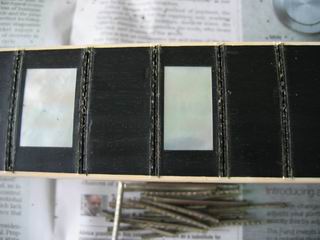 The frets are heated and carefully removed with minimal chipping along the fret slots.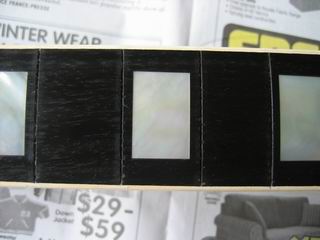 The fingerboard is now perfectly leveled, finish sanded, fret slots cleaned up and re-cut. We're now ready to fret.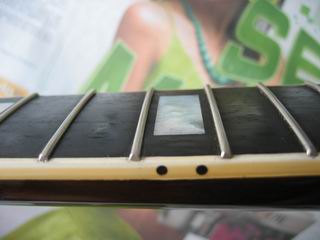 The frets are seated, filed flush, lightly dressed and beveled.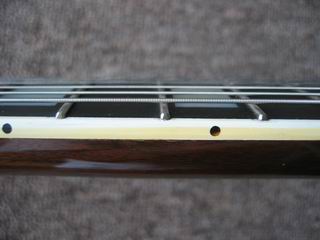 The guitar is strung up and ready for final setup.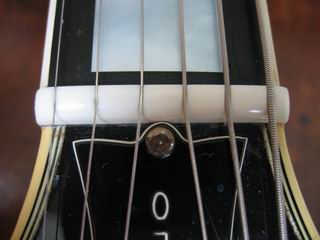 Check out the new bone but.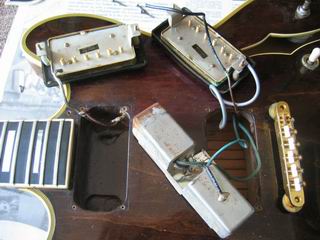 The rectangular block is the transformer for the varitone and as the bridge pickup has some issues, the decision is made to overhaul the electronics of the instrutment after discussing with the owner of the instrument.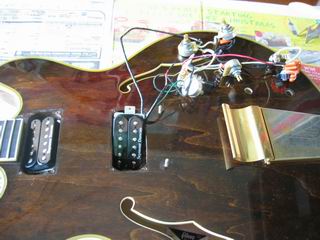 A pair of Seymour Duncan Pearly Gates are ordered together with a pre-wired assembly with varitone control.
The guitar is strung up with new pickups and electronics installed.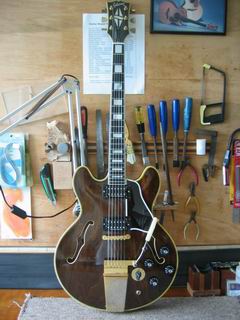 The guitar is set up and all ready to go.