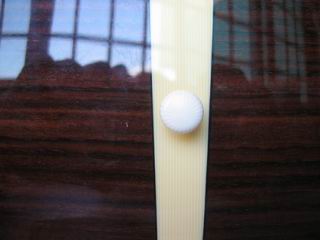 The subject guitar is '02 Bourgeois Vintage OM. The owner would like to install the L.R. Baggs Element Active Undersaddle Transducer System. What a cool looking grained ivoroid strap button.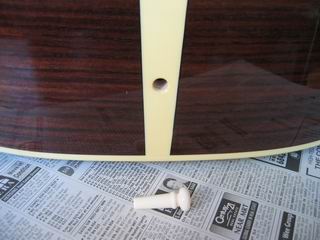 In-line with my preference for non-invasive repairs, the end pin is carefully removed. Some people prefer sawing off the end pin extension and drilling through what's left of the end pin. If not carefully executed, the finish around the end pin will chip and damage the guitar. I prefer to remove the end pin and enlarge the hole by hand.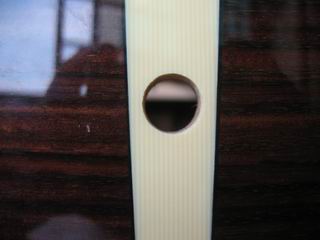 The end pin cavity has been carefully reamed to the 1/2" diameter of the preamp assembly.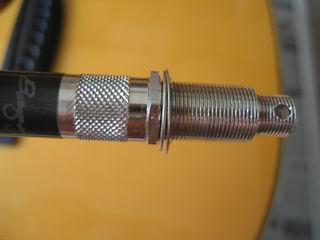 The preamp assembly ready to be fitted through the end pin cavity.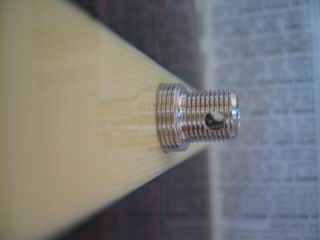 The only problem is even with the preamp housing screwed all the way in, the preamp assembly still extend by almost 1/8" out of the guitar.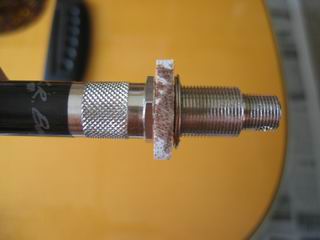 A custom wood shim is fabricated and placed between the locking screw and washers.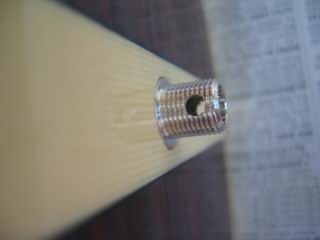 The preamp assembly is now properly fitted with just the right amount of protrusion from the tail block.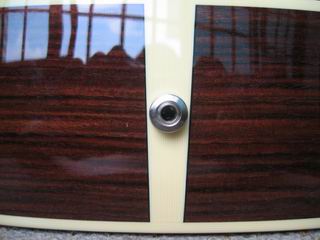 The preamp assembly is now installed and the guitar's ready to be set up.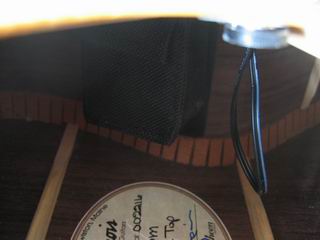 I'm sold on L.R. Baggs products. They sound fantastic. I love the thoughtfulness to their products and design. The battery for the preamp is housed in a nylon bag which is velcroed to the side of the guitar. There's also a small thumbwheel for volume control mounted on the side of the soundhole. Things couldn't be simpler. Having said that, it does take experience to properly install the Element Active system and my personal favourite, the iBeam Active Bridge Plate Transducer System.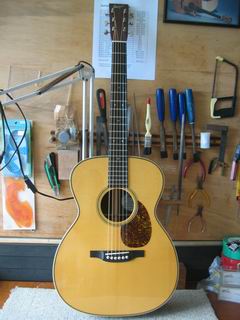 If you're looking for a dry sounding pre-war OM style guitar. Look no further.