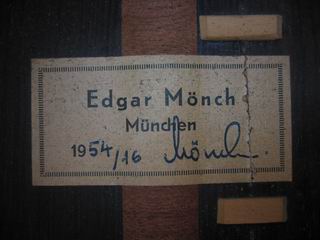 The subject '54 Monch Classical has a special place in my heart. I'd apprenticed with Sergei de Jonge in Canada; Sergei had apprenticed with Jean Larrivee of Larrivee Guitars and Jean was an apprentice of Edgar.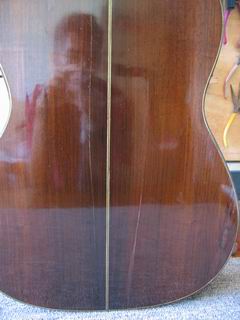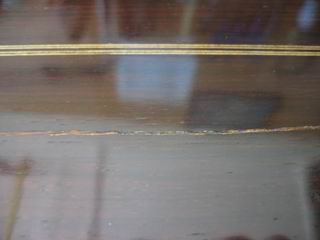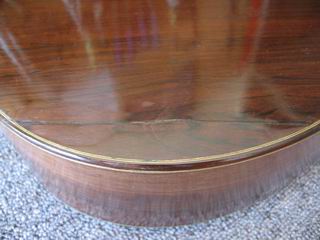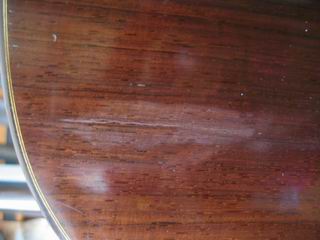 At the time of receipt of the subject guitar, there're a couple of cracks along the back of the guitar that's been glued back but some of the cracks have opened up again. The areas around the cracks are also worn as the finish had to be removed in order to glue the cracks. The owner of the instrument would like to re-finish the back and we both agreed French polish was the way to go.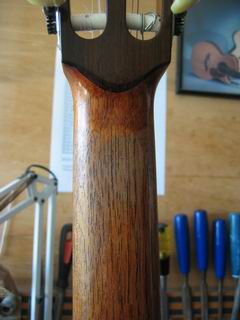 The finish along the neck is worn as well and will be French Polished as well.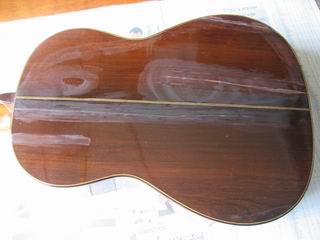 Glue is applied to all the cracked area as reinforcement and insurance.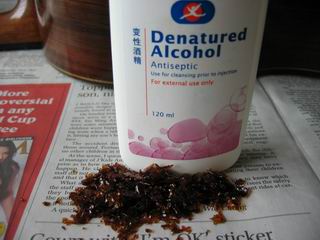 French Polish is actually not a finish per se but a finishing technique. French Polishing is a method of applying a shellac spirit mixture to wood by hand using a cotton pad. The shellac flakes are dissolved in an alcohol mixture and then applied onto the wood by rubbing the finish to the wood using the cotton pad. It is labor intensive but the finish when cured is very thin and hard. Most high-end classical guitars and traditional stringed instruments like violins, violas and cellos are French polished.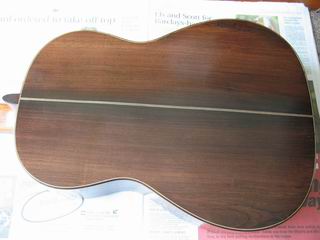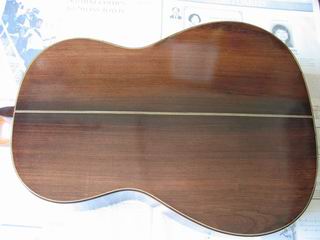 The back is sanded and a wash coat of shellac is applied. The bottom pic is with the wash coat of shellac.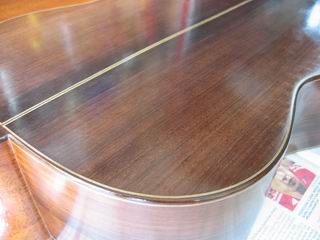 We're almost done after two and a half weeks of French polishing. In order to let the finish cure, only a coat of shellac was applied per day so there're about 18 coats of hand rubbed finish on the back. Notice the swirl marks along the edge of the back caused by the cotton pad. This will be sanded out in the buffing stage.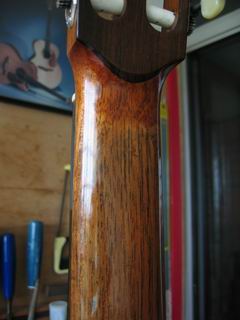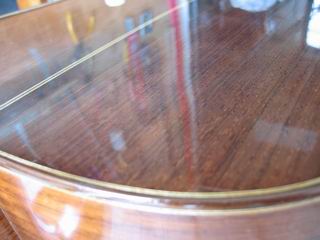 A week after the final coats are applied, the neck and back are ready to be buffed.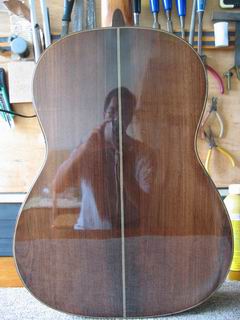 The neck and back are done. Check out the glossy finish.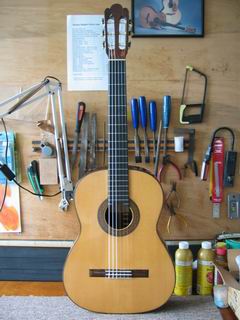 The guitar is strung up, set up and ready to go.